Holiday Roundup: April  
By Jeffrey Hannig
What's not to love about pranks, candy, and taxes?
April starts off with a bang—sometimes literally depending on who's doing the pranking. April Fool's Day is an excellent way to bring fun into your house, office or carpool. If you're not taking advantage of this fun holiday with the very best prank ideas, you're missing out.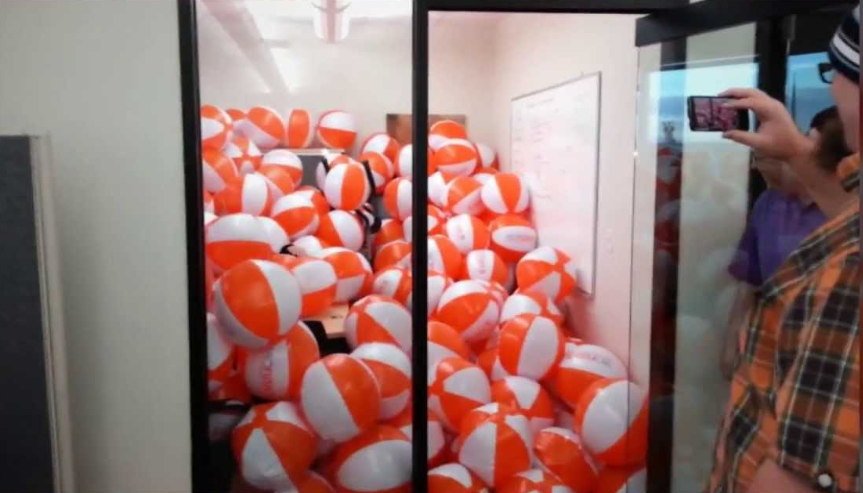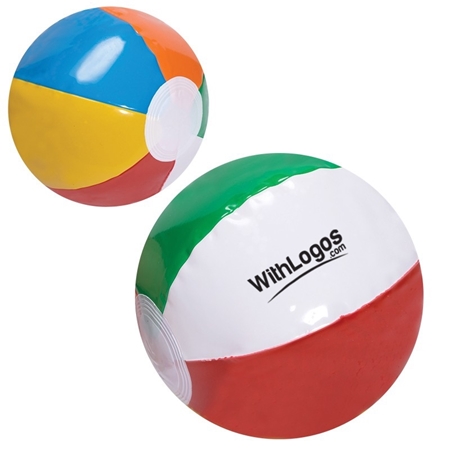 The Internet is full of Great Office Pranks, but the best ones come from the heart. The better you know someone and what makes them tick, the better the prank. April Fool's Day is Monday, April 1st, so get cracking on some great ideas.
Hint: Go Big or go home...Ok, maybe not that big, but at least something This Big!
The one day of the year when (almost) everyone is on time
No one wants to admit they love tax day, but deep down inside, we all feel less stressed knowing taxes are out of the way, and we can plan on maybe, possibly, hopefully—if I filled out that one form correctly this time—getting a refund. Fingers crossed!
Certified Public Accountants and Tax Professionals use all sorts of ways to remind their clients to stay organized throughout the year, but nothing comes close to a dedicated tax ledger to keep yourself organized. These money-themed stress relievers also come in handy!
Did you know: Taxes were initially implemented in 1861—coincidentally, this is the same year American's began cheating on their taxes! To help fund the American Civil War, a three percent tax on wages over $800 per year went directly to the war effort. How much of our personal income was taxed, why, and when taxes were due varied for almost 100 years after that. It wasn't until 1955 that April 15 became the official tax deadline.


If you didn't have enough fun tracking down receipts and W2's, April offers another great opportunity for a different sort of treasure hunt.
Due to a shortage of chocolate bunnies, Easter has been canceled
April Fools! We had to get you at some point, right?
Easter 2019, or Easter Sunday, is Sunday, April 21st.
Historically, Easter Sunday begins as a spiritual celebration. Today, many Americans still hold this tradition, but nearly everyone thinks of Easter as a day to come together with family. Searching for Easter baskets, eggs, and candy is common, as is reestablishing a connection with Nature. Spring should have officially sprung, even if April tends to be marked by cold blasts and lots of rain.
Kids love Easter for the prizes, Easter Egg Hunts, Easter arts and crafts, and the candy (of course). If you're organizing an Easter Egg Hunt and are looking for something other than candy to give away, we've got you covered.
Or if you're a business owner looking to get more involved in your community, there's plenty you can do to make the most of this community-focused holiday.

Every day is Earth Day
What's more fun than giving back to the very thing that makes life possible? Apparently, lots of things because one of the most common things people Google about this holiday is, "When is Earth Day?"
Earth Day 2019 is Monday, April 22nd. How you celebrate is up to you. It could be something as simple as going for a hike and appreciating nature, or something as involved as volunteering to clean up a waterfront or local highway. You could plant a tree or organize a trash pick up in your neighborhood. The possibilities for Earth Day Activities are endless, and hopefully, inspire you to give back more often.
WithLogos' re-useable water bottles & coffee containers make for an enduring reminder of our obligation to take care of the earth. In particular, collapsible water bottles and to-go coffee containers help reduce one of society's most recent environmental scourages.
Don't let stress get the best of you
You may or may not be aware, but April is National Stress Awareness Month.
It's fitting, being tax season and all, but we're here to tell you that one day, this one little task shouldn't ruin what potentially could be the best month of the year. A great way to offset stress is to get involved with your community. Whether that means participating with your office on April Fools Day, joining your local church for the Easter Sunday Ceremony, committing to volunteer more starting on Earth Day, or just keeping one of these little guys handy, April is full of options to overcome the stress of tax day.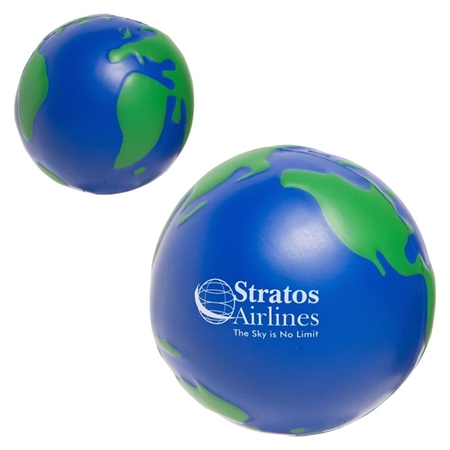 So, relax, draw a bath and squish your stress away!