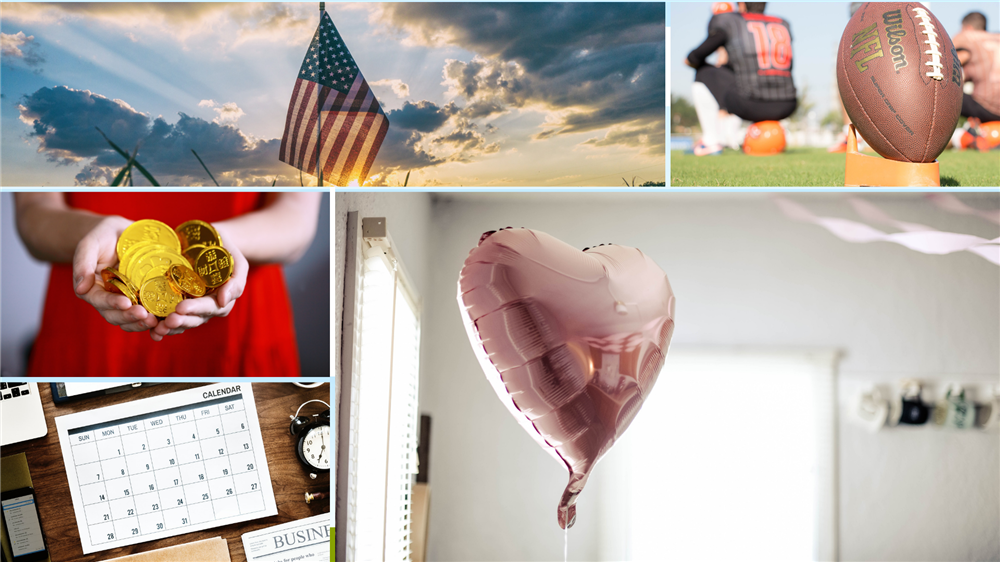 Spring yet?
Is the groundhog still showing up for work to tell us whether to expect a long winter or has he moved on to managing his own YouTube channel? The world finds out every year on February 2nd. Groundhog Day is the day we all collectively look to an animal that lives in a hole most of its life for answers. 
But your business does not live in a hole!

Try leveraging this beloved holiday for some offbeat marketing and exposure to your brand. For the truly ambitious, there is a glaring lack of Groundhog Day-themed Guinness World Records ...Interested?
Get Your Nachos Ready
That's right, it's time for the Big Game, February 3rd! And just like 2018's breakout star, Patrick Mahomes, you may now begin applying ketchup to everything with reckless abandon. This is also the time of year to serve and eat crowd favorites like nachos, burgers, and hot dogs, as well as enjoy a refreshing beverage.
While team allegiances rarely divide right down the middle, you can make sure everyone is on the same team with Customized Beverage Koozies!
Here's hoping we get to see a great game and some really great commercials, even though we all know you're really mostly interested in the nachos.
Is it wrong that I'm shopping for eight dozen Valentines?
Typically, when people are buying a dozen of something around Valentine's Day, it's long stem roses. But for those office managers in charge of corporate culture, brand management, and internal brand, a dozen roses just ain't gonna cut it!
Whether your motivation is to flatter and connect with an internal employee audience or to capitalize on a theme and reach an external audience of customers, there are plenty of Valentine-themed options out there. Some of our favorites include:
Personalized Bracelets
Customized Totes
Heart-Related Industry Items
Presidents' Day Is A National Holiday
No need to mark your calendar for February 18th, the internet has done that for you. On Presidents' Day, be sure to break out your American Flags and patriotic stationery, coasters, and napkins.



Your [Logo] + These Shades = Something to Celebrate
While national holidays are an excellent opportunity to reflect on our country's great history and the leaders that helped shape it, it is also an opportunity to encourage everyone to go outside and be active in their community. Get some sun...if you can!     
Rosa Parks Day is February 4th
Recognizing Rosa Parks Day is a great way to teach your kids and students about America's past and how far we've come in just such a short time. One activity would be to have your students or children choose their favorite Rosa Parks quote for an art project. From calligraphy to a collage, an art project gives the children time to reflect on the quote. As for us, our favorite is, "I would like to be known as a person who is concerned about freedom and equality and justice and prosperity for all people."  
Chinese New Year
Tuesday, February 5th is the Chinese New Year, or the Spring Festival, as it's commonly referred. A quick look out the window will tell you if it's starting to feel like spring, and odds are the answer will be no, but that shouldn't stop you from getting in on the fun. Help your office, classroom, or household get in on the fun. Simple decorations can be a great way to start a conversation or kick off a fun day of learning and activities.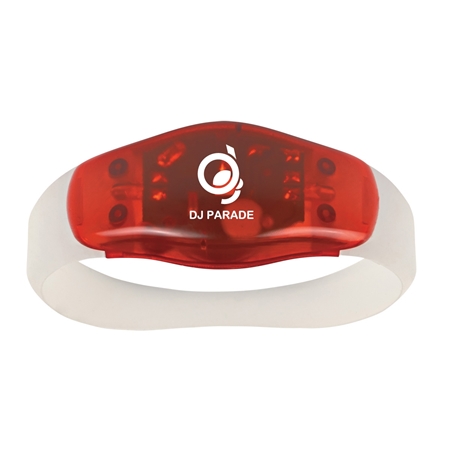 Wear Red
Everyone's Doing It. You may not know it, but February 1st is National Wear Red Day. Origins of this holiday remain a mystery to us at this time, but we're not too concerned. What we're really focused on is making sure our entire office is wearing red head to toe. If not head to toe, then everyone wearing one piece of red clothing at least.
Generosity is the defining characteristic of these February Holiday celebrations. This year, find a way to be generous with whatever it is you have to share, whether it is for Chinese New Year, Rosa Park Day, or Valentine's Day.